With the globalization of the world into one small neighborhood, it has become essential that you pick an authentic and quality translation partner to maintain the efficiency of your web content. Communicating with the audience through localized languages is the easiest and safest means to secure the sustainability of your company.
In fact, with the growing competition, translating your website has become such a crucial step towards the security of your web content. For this reason, we have listed a definitive guide that will help you to pick your perfect translation partner and things that should be averted and noted.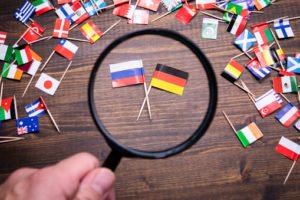 • The first steps:
Research is perhaps one of the most important and crucial initial steps. Research must be done thoroughly without missing any important details. Part of this research includes by looking for a translation agency that is actually authentic and most importantly the reliability of the agency should be researched upon thoroughly.
It should be noted that with the rising number of translation agencies, find the one reliable agency is not an easy task. The most important question that arises in this situation is "Do you need a translation partner or a translation vendor?"
The difference between these two are closely connected. A translation vendor offers services for a short period of time, or a particular job at a time. Whereas, a translation partner serves for a longer period of time based on some guidelines and conditions.
Researching on the authenticity of the agency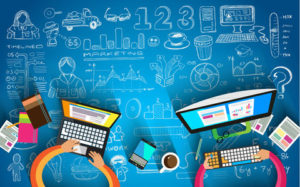 Next, it is important that whichever agency you choose to work with, adequate research should be done about them. This may include basic questions like:
What kind of services they offer.
The terms and conditions.
Past companies that they have worked with.
Dealing with sensitive customer information.
Does it fulfil your requirements, etc.
It can be essentially noted that trusting an agency completely with you web content can be a very sensitive topic and therefore, maximum research should be done and questions should be asked on all your queries, only after which you can decide among the preferred translation agencies.
Constant interaction with the partner.
Choosing the translating partner alone does not do the job. As such, there should be a constant interaction between you and the translator that you have chosen.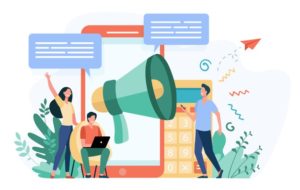 These interactions will help you in the long run and until the contract lasts with your partner. It is in this stage that you should ask as many questions as possible which may include necessary information that necessitates the smooth sailing of your project:
If they meet the requirements of your projects.
If the style that you need can be fulfilled by them.
The mutual goals and aims.
Tools that they use. For instance, CAT tools, translation memory tools, etc.
The privacy and security protocols, etc.
Who can be considered as the perfect working partner?
The question stands as a very crucial point as this affects the overall working of your website and we content. Though there is no definite answer to who a perfect working partner can be, its basic necessities should be one who is able to fulfil all your requirements.
As much as possible, do not compromise.  This is because doing so may affect the overall content of your website and even hinder your goals and requirements.
A perfect working partner can also be one who constantly gives you feedback and suggestions to make your work even more distinct and authentic. Some of the other requirements may include:
Working with transparency and keeping each other updated about the requirements and the various perks.
It is important that both you and your partner are able to have a collective collaboration to ensure the smooth syncing of your partnership.
A good partner is able to keep your requirements as the top priority while at the same time, working to bring about extensive changes that can make your content stand out.
Working with a reliable translation company ensures whether or not your company fares well globally. For such an essential step, it is thus, important that your partner meets all the requirements after which, you are set to establish yourself globally!