Recent studies show that desktop internet usage is decreasing, and mobile internet usage is rising at a rapid rate. There is a great potential for mobile app developers to increase their revenue through the right kind of marketing for their Android or iOS apps.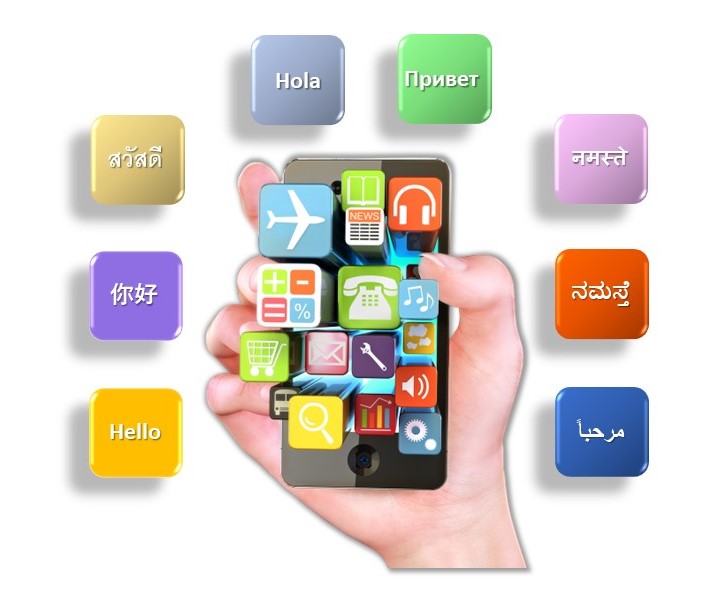 THE MOBILE APP BOOM
According to recent market research, consumers downloaded 178 billion apps in 2017, and the number has been rising ever since. The estimated growth in the number of downloads is projected to be more than 250 billion in 2022.
This means that the mobile app industry is growing worldwide, and if you don't tap into the potential for global growth of your app, you will miss out on the revenue that it can generate.
WHY IS MOBILE APP LOCALIZATION IMPORTANT?
Limiting the release of your Android app or iOS app to one specific locale is a bad idea for businesses in this globalized world. To make use of the demand and popularity of mobile apps, you should make your app available in different countries all over the world.
In order to reach multilingual audiences from all over the world, they should be able to use your app in their own languages, and compliant with their unique culture and needs.
What would that lead to?
Global Reach: With a localized Android app or iOS app, you can gain users from all over the world. This will allow you to gain global recognition and enhanced credibility.
Sales Growth: With the addition of users from all over the world, your app's revenue will increase by a large margin.
Edge Over Competition: Non-English-speaking customers will prefer your app over your competitors if you give them the experience of using it in their own language.
ACTIVELOC HELPS YOU WITH ALL YOUR ANDROID AND iOS APP LOCALIZATION NEEDS!
Our Mobile App Localization Process
Translation: Our experienced native translators efficiently translate every little detail of the mobile app including strings, graphics, and special characters to the target audience's language. We can work with 30+ Asian, African, European, and Middle Eastern languages.
Proofreading: To make sure that the final product has no translation errors, a thorough proofreading of the entire translated Android and iOS mobile app content is done.
Integration: This step includes the addition of translated materials into the actual app. Integration also involves checking the user interface design (UI/UX) for inaccuracies and making necessary changes to the code of the app to make sure that it fits well with the new language.
Testing: This step is designed to check the overall quality of the translated content through Localization Quality Assurance processes. It essentially involves testing the translation quality, reviewing it, and carrying out compliance and functional tests. So, here, native linguists check for both linguistic and visual accuracy of the mobile app and make sure that it can be used in both Android and iOS mobile phones.
Why Choose ActiveLoc?
We provide easy, quick, and reliable translation and localization services at affordable prices.
Scalability: With our professional native translators who are well versed in more than 30+ world languages, your app content can be translated into any number of languages quickly, and without any hassle.
Quality: Our ISO 9001:2015 certified quality management system makes sure that the final product is of top quality and is delivered in a timely manner.
Customer Satisfaction: Our focus is on complete client satisfaction, and our priority will be to make sure that you can successfully market your mobile app in different languages and form a global customer base.
Don't wait any longer! Choose ActiveLoc as the language partner for the global growth of your app!