A great strategy that ensure that your video is globally accessible by all is by providing translated captions and voiceover in various languages which allows your video to be accessible by all.
Both these means of translating your video can be equally efficient, however, along with its perks, it has its own disadvantages. Poor translation can often lead to losing of audience on vast levels through platforms like YouTube where everything has become accessible for everyone.
Thus, it becomes necessary to ponder upon which can be the best way your resource can be fully attained by the audience. Listed below are some of the advantages and disadvantages of both subtitles and voiceovers which can help you decide which one can be the best to uplift the overall quality of your video.
.
What is a subtitle?
In subtitles, the video is based on the original audio i.e., the audio translations which are provided in the form of a written script that appears on the screen, in sync with what is being narrated in the video.
.
Advantages of subtitles.
Subtitles provide the translations in the original audio. This means that the audience gets to enjoy the video in the original voice and tone without having any alterations.
It is more cost-efficient compared to that of a voiceover. It is not as expensive and costly like that of voiceovers.
Moreover, the viewers are given the choice to either turn on or turn off the subtitles while watching a video.
A subtitle is a translation in written script that can be provided by anyone. It does not require an experienced voice actor or equipment and can be easily done.
.
Disadvantages of subtitles.
Subtitle scripts are provided in a maximum of three to four lines which makes it easier for the viewers to read and enjoy the video at the same time. However, this leads to leaving out of certain words or phrases and thus, the exact said words are sometimes not quoted.
Subtitles also takes up a certain amount of the space in the video that can often be disturbing for some viewers or covers up some important components in the video.
It also proves as a certain form of distraction that shifts our attention from the main action of the video.
In videos where various persons speak at a time, it becomes difficult to provide the subtitles efficiently and some dialogues are even missed out.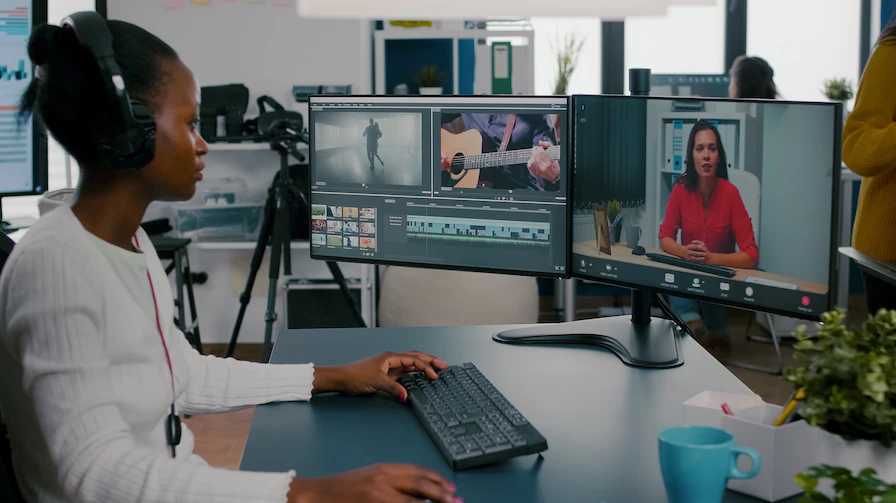 .
What is voiceover?
Voiceover means the translating of an audio script in a number or a particular language that replaces the original audio or the original version. It makes the video more accessible to the audience by providing them with a video that is dubbed in their own localized language.
.
Advantages of Voiceover
Voiceovers do not distract the viewers and allows them to enjoy the video by completely securing their focus on the action of the screen
Voiceovers does not take up any unnecessary space on the screen and this proves as a great advantage.
Voiceovers allows the narration of the original script but in the dialogue of the actors which is done by voice actors. This provides as a fresh experience.
In voiceovers, no matter how complex the scene or dialogues are, it makes ensures the multiple translations of all these dialogues.
.
Disadvantages of voiceover
As compared to subtitles, voiceovers are more expensive and costly as it requires professional voice actors and scripts.
Voiceovers can also be distracting as the dialogues lead to mismatched lip movements.
Voiceover means the translation of the entire video in one's own localised language. This can lead to mismatched dialogues as some dialogues which are very short in the original may be lengthy in the localized version.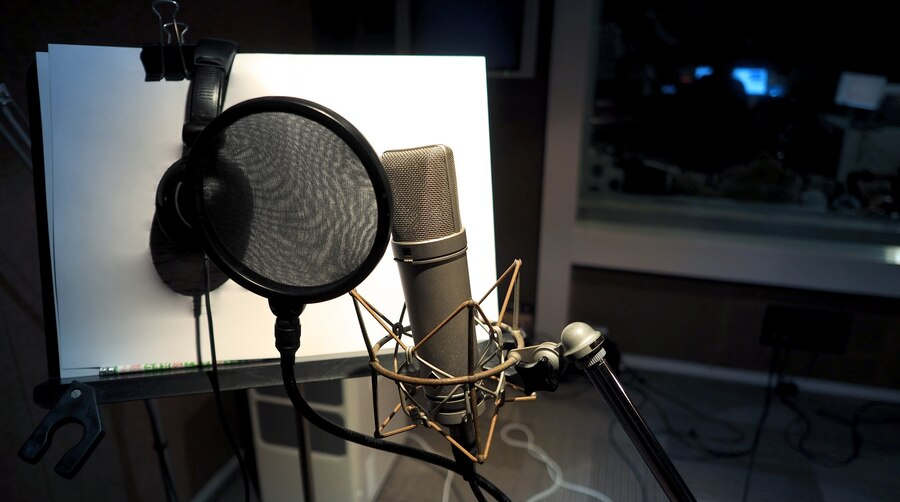 .
The differences between subtitles and voiceovers.
Subtitling
Preserves the original audio.
Enables deaf and hard-of-hearing people to access information.
It's more cost-effective than voice-over.
It's easier to produce than voiceovers.
Can distract the audience attention from your video content.
.
Voiceover/Dubbing
Using voice actors, you may try to replicate the original tone and voice of conversation in a new language with voice overs.
It's the only viable option if children are the target audience.
Voice-over recording is more expensive than subtitles.
It requires a multidisciplinary team, including voice talent and audio production professionals.
It can create a more engage with your target audiences where your content takes attention.
Audiences can focus on your video content instead of getting distracted by reading text.
.
If you want to translate a video, there are several methods to choose from: closed captions, subtitles, and voiceovers.
.
Voiceover or Subtitles: Which is better?
Both means of translation can prove to be efficient depending on the work that you are opting for. As such, it is important that you look after both the perks and disadvantages of both before choosing which one will be the best means for the type of translation that you wish for.
.
Closed captions vs subtitles: What's the difference?
The key difference is that Subtitles only provide text for voice in video footage while closed captions also provide text for sound effects, and background music information that is important for the viewer. For example, when a phone rings in the video, whereas subtitles don't.
.
Closed captions or subtitles: Which is better?
It is an important thing when considering a translation method for your video. Subtitles may provide a cleaner experience for viewers if your clip does not contain any useful, nonverbal information. The goal is to find out which option is better for your target audience and how to communicate your message in the most engaging way possible.
.
Now you understand almost about the terminology used in multimedia localization. If you require assistance with implementing voice-over, subtitles, or captions into your video content, you can get in touch with us anytime through email at [email protected] or contact our team by calling +916361045174