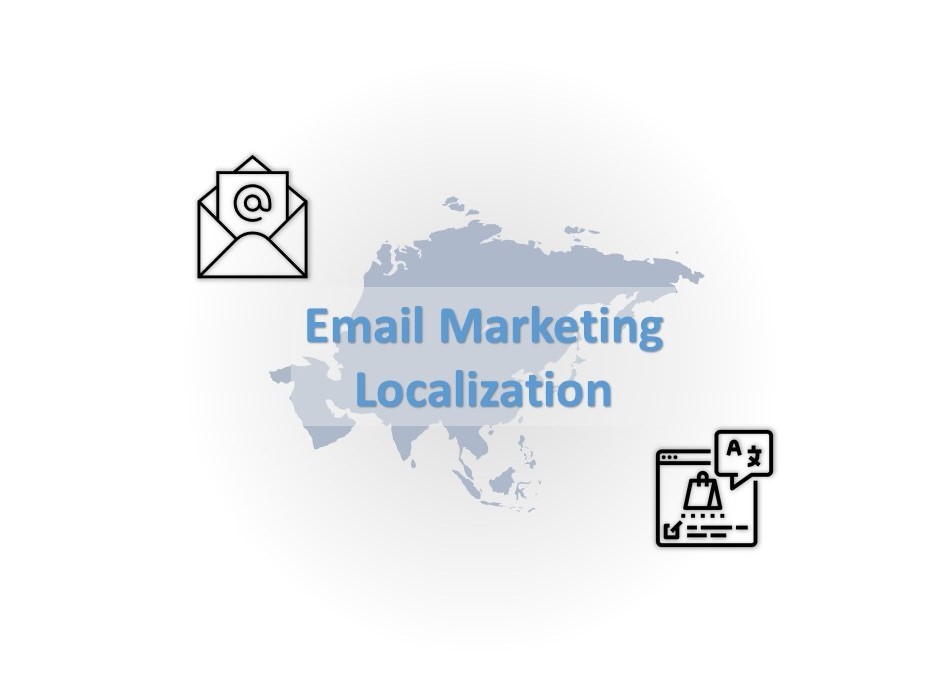 Emails have evolved over the years from a communication tool between friends to a strong marketing channel and business communication tool. There is no marketing agency out there that will deny the importance of having the email addresses of existing and potential customers.
Online marketers strongly favor email marketing over social media marketing. While you are bound to the rules and limitations of social media, having email addresses gives you control to curate, design, and the time your email communications which stand a higher chance of being read by your customers.
Over the years, having one or many email addresses have become a norm, and people use them actively. So why localize emails when this system works flawlessly?
There are multiple reasons.
Global Marketing Channel
Emails carry messages across the globe in a matter of seconds. With global audience comes global demography and hence global languages.
Most content marketers across the globe would agree on making marketing communications more personalized. It has a feel-good element. What else can make your customers happy than open the emails and read it in a language they had first spoken?
Your subscriber list can get populated from any corner of the world. A willing customer who shares her/his data on language preferences, content preferences and opens your mails to read, a localized email helps in cementing customer-relationships.
More than just text – multimedia localization
E-mails are not just text exchanges. A good email is often well designed, well-structured with content, has well-placed CTAs and often comes with images.
Though some email clients block images, it is no reason to not give visual elements in your marketing communications.
When translating an email, the localization of images and CTAs are as important as the rest of the text body. This process gives a sense of completion and the reader does not jump from one language to another while consuming your content.
Know what you are sending
The concept of email translation is not new. Currently deprecated, Google introduced the feature of translating email messages back in 2009. Microsoft also introduced Microsoft Translator as an add-on feature.
Email communication is vital for businesses and customer communications, and hence it is mandatory for it be accurate. This is where the professional services of linguists and translators come in.
Their knowledge and authority on languages ensure that your business and marketing communications are not lost in translation.
Conclusion
Emails are the primary modes of communication with your business partners and customers. Maintaining business partnerships and customer-retention is vital to any organization, and localized emails can play a significant part in it.