In this global world, it is extremely important to prioritize the needs of the customer base. App localization refers to the process of customizing an app for different audiences by translating the content into local languages.
WHAT DO YOU NEED TO DO?
App localization is critical for the success of your app in multilingual markets. Here are some steps and processes that you need to engage in as part of app localization:
Prepare a list of skills or capabilities that you would like to see in your localization partner. Next, group them as nice-to-have and must-have. Make sure that your localization company possesses all the must-have capabilities. They must be able to work with your time zone, provide the languages that you are looking for and be experienced in bringing automation to the processes wherever applicable.
Being Proactive with Collaboration
You cannot hope to throw content over the wall and get quality translation back. It does not work that way, regardless of how much you are paying. You need to engage with the process starting from being responsible for the quality of source content, to file handoff, and being available throughout the translation process for query resolution. You must also be prepared to provide feedback about the end product so that your localization partner can make necessary changes.
Preparing the Content
If your source content is not of good quality, the translated product cannot be high quality. It is also essential to format the source content properly. If any text is embedded, it needs to be extracted before being sent for translation.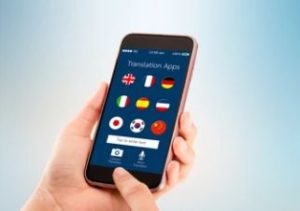 WHAT WILL WE DO?
Once we are handed the source files, you can focus solely on developing your business and leave the complete localization process to us!
ActiveLoc provides efficient, reliable, hassle-free mobile app localization services at affordable prices. We provide high quality android app localization and iOS app localization.
Are you wondering what elements of an app needs localizing and what the processes we use are? Here is a compact guide to the app localization process.
Text translation
This is the biggest and most important task involved in localization. All the text in the source content is converted into the target language. When we say all text, it includes the text for menu buttons, meta data — that is, the text that you don't see on the web page but is part of the code of the page.
Forms
Forms need to be translated and tested. Text contraction and expansion may make the form fields go awry during customization, or the details may not be clear for the new audience. We give special attention to small details such as this to make sure that your target audience can understand the elements of your app without any difficulty.
Visuals
The graphics need to be formatted well so that they are consistent throughout the app. Next, they will be synced with the audience's cultural and social preferences. Our subject matter experts make sure that your app is ready for the new market by reviewing all visuals and their compliance with local norms.
Visuals localization is a huge step in game localization where there are visuals at every step. Text that is embedded with the visual need to be extracted so that they can be translated efficiently.
Our Translation Technology
We will cutting-edge translation technologies and review processes to make sure that your final product is accurate. We use an automated Quality Analysis tool called Xbench to make sure that the translations done by our expert professionals using computer aided translation (CAT) technologies are completely error-free.
App Localization is a complex process that consists of multiple complicated steps that require great attention to detail. By choosing ActiveLoc as your localization partner, you won't have to worry about the effort and time that will go into localizing your app. We provide the best quality service that aims to provide complete client satisfaction.
Contact us now to know more about our services!
Don't wait! Localize now and go global!